Let's now go through some of the questions I get asked most frequently!
Where are you from?
I was born on 14 March 1989 in Zagreb, the capital of Croatia, where I also live.
Are you married?
Yes. I got married in October of 2017. My husband Tomo is a big support in everything I do and together we are a great team.
Why running?
When I run, I feel free and fulfilled. Every step, every kilometer is a chance to overcome all obstacles, test my boundaries, and discover how far I can go.
When and how did you start running?
I've been in sports all my life. I trained tennis and acrobatic rock'n'roll from an early age and got into athletics at the end of my 3rd grade of high school. As I sometimes ran by myself, one triathlete spotted me and advised me to apply at the athletics club. After a couple of months of thinking, I listened to his advice and started training under coach Nina Katalinić, after which I quickly joined a more advanced group, under my long-time coach Mladen Katalinić.
How did your athletics career develop?
At the beginning of my athletic career, I ran middle and long distances and competed in numerous domestic and international competitions. Among the more notable results that I've accomplished in that period, I would mention 6th place in the women's 10000m at the European Athletics U23 Championship in Ostrava and national records in 5000m in the U18 category, and 5000m and 10000m in the U23 category.
I ran my first marathon in 2015 in Zagreb, where I achieved the qualifying standard for the Olympic Games in Rio de Janeiro. Besides the Olympics, I competed in the 50 km World Championships in Doha in 2016, where my team won the bronze medal. I also ran a marathon at the 2017 World Championships in London and at the 2018 European Athletics Championships in Berlin.
During my career, I also competed in numerous European and World road, mountain, cross country, and indoor races.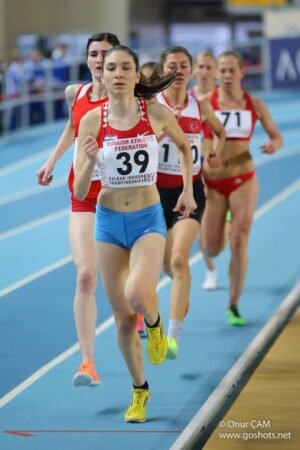 What is your favorite workout?
When I was training seriously, my favorite workout was 10x1000m intervals on the track. However, now that I run for enjoyment, I do not concern myself with pace and like fartlek training the most.
What is your favorite running discipline?
Each is special in its own way, I can't single out any of them.
What is your favorite victory?
A number of them stayed as special memories. One of them is winning the 2015 San Sebastian marathon, which was my second running marathon. Also, I won the 33rd Plitvice marathon in 2018. There I won the title of the national marathon champion, and due to the track being extremely difficult and demanding, making the race a big challenge in itself. I also remember the victory at the Split half marathon in 2018 because of the strong bora wind and snow, which is unusual for that area.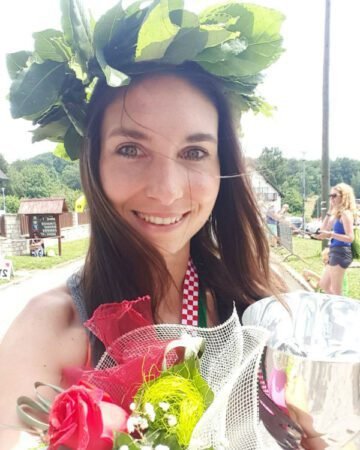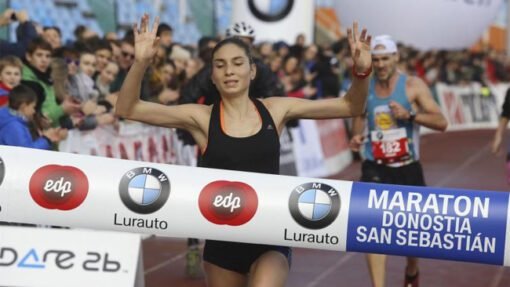 What is your favorite race?
My favorite race is the 24th Zagreb marathon, held in 2015. That was my first marathon run and that is also where I've fulfilled the qualifying standard for the Olympics in Rio de Janeiro.
How does it feel to be an Olympic athlete and a member of the Croatian national team?
There are plenty of different emotions. Above all, I feel gratitude for having the chance of competing at the Olympic Games and living those unforgettable moments, then pride, honor, but also a great responsibility.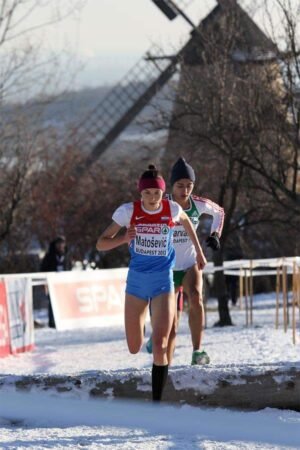 How did you manage to balance your college obligations, job, training, races, family…?
The most important things are time management, will, great support, and understanding of your loved ones. There were, of course, some tougher times: during college I used to carry books on competitions and training camps, studying whenever I had the time. However, when you have a goal in front of you and do what you love, everything is possible.
Have you ever had problems with injuries and how did you deal with them?
Unfortunately, I had problems with injuries. One of them was the iliotibial band syndrome, which I had during the preparations for the Olympic Games. Whenever I was injured, I did everything I could to speed up the healing process. I did alternative training like rollerblading, cycling, and swimming in order to stay in shape. With that, I also did strength training and physical therapy. What I've learned is that, no matter what injury comes, the most important thing is to stay positive and be patient and see the whole situation as an opportunity for strengthening your weaknesses.
Are there any specific life lessons that you've learned from running?
Running taught me that hard work always pays off in the end and that there are no limits. Running taught me patience and persistence. It is important to believe in yourself and what you do, be brave, and not give up on your dreams!